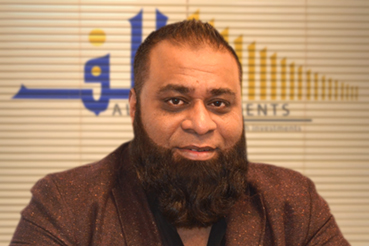 ASIF JABBAR
admin
FOUNDER & GROUP C.E.O
Asif Jabbar, Founder & CEO of Alif Investments over the years led several business development ventures at small & large scale. His broad ranging experience began at a very young age he began by managing investor portfolios at the Stock Exchange .Business Link was the stepping stone in 1993, from here onwards it has been a continuous journey of development ,innovation and inspiring ideas of growth.
Under his dynamic leadership Asif, managed to build one of the largest imports and distribution houses in Pakistan. It was his vision and use of modern IT technology that led to innovative management style to manage their finances and large inventories through specialized software. In 1998 Narji Trading began operations in UAE .Starting from Casio Calculators, within a short span of time several multinational brands came on board with their products and soon the group was importing and exporting products in several countries around the world. Setting up a factory in China, developing the Shinon brand and almost 500 products supplying to Africa and Asia, Asif's market visionary and product development expertise has built a strong repute in the business community of Pakistan, UAE & China.
Challenges are never enough for Asif it was the drive of achievement that made him head Fortune Homes group and create history in real estate ventures in UAE. Once more innovating through new modes of advancing business such as under writing projects and venturing into major property agreements such as RAIKIA & HYDRA. Presently Asif has dedicated all his expertise, time & resources towards Alif Investments.